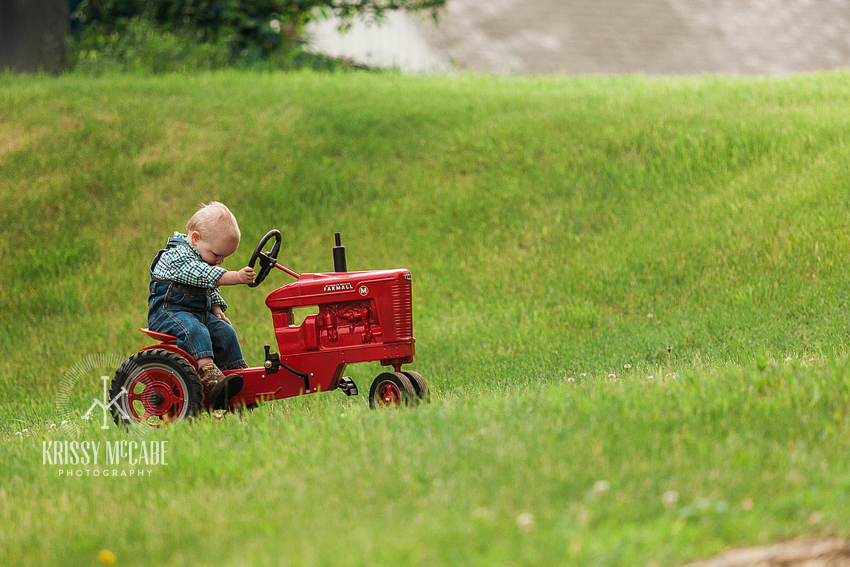 Oh sweet Hayden.  What more can I say.  You were a trooper during your session.
You were not feeling well and took a fall like a champ.  Oh, and my how you love your tractor.  Just like your father.
I had such a great time photographing you on your Great Grandparents Farm with their puppy.
Life is good.  Life is fantastic especially when followed by a cake smash.
4 generations.