Below are a few common questions asked:
testimonials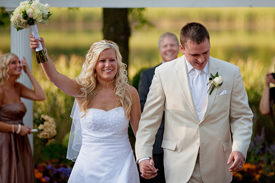 "I just wanted to say thank you again for being such a wonderful photographer.  You captured some of the most precious moments on our wedding day, and those moments are timeless.  They will be with us all throughout our lives.  I loved how easy going you were, you made us both feel very comfortable around the camera.  You have an amazing talent and everyone can see that in your work.  We will be contacting you in the future for anything that we need a photographer for.  Thanks again!"
Katie & Kevin- Minnesota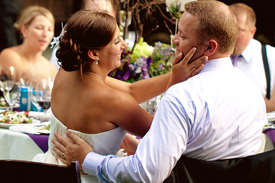 "We were so very please and couldn't imagine trusting anyone else to capture our wedding.  She has a genuine enthusiasm for photography and a keen eye for capturing a couple in their element.  Her style is very organic, natural, and comfortable.  She does a wonderful job of directing, while still allowing a couple to interact spontaneously.  Krissy's eye for amazing lighting and a beautiful shot in remarkable.  The incredible wedding photos on our walls are a daily reminder of Krissy's brilliant skills."
Danielle & Aaron- married in Napa, CA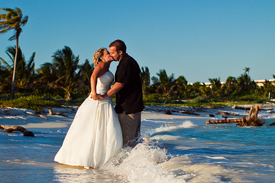 "Krissy did an amazing job photographing our wedding. She traveled with us (and our families) to Mexico and captured our special day in a way that I thought was impossible. Even though our wedding was at noon, when the sun can wash out many things in the picture, Krissy had no problem capturing every color. Krissy and her team were so dedicated to us and making sure that every minute of our celebration was written down on film. Krissy has a way of photographing not only images, but capturing feelings.
Krissy's team made us so relaxed (which taking photographs for my husband is not easy) and we will never forget the fun we had! For our wedding, Krissy took many traditional pictures and then we had "passionate" session on the beach. The pictures are not risqué by any means, but were an absolute blast to do and the sunset was captured perfectly! Every picture Krissy took looks as though it was taken out of a magazine. Krissy and her team were so helpful throughout the whole thing. No matter what we needed them to do, they were there to help make this the best photo shoot ever.
We were married two years ago and still to this day, I have people complimenting me on my amazing wedding photographs. My mom still cries when she looks at them. I tell everyone what an amazing job Krissy did and I will stand behind her work and recommend her to everyone. "
Jessica & Jeff- married in Tulum, Mexico
next
prev